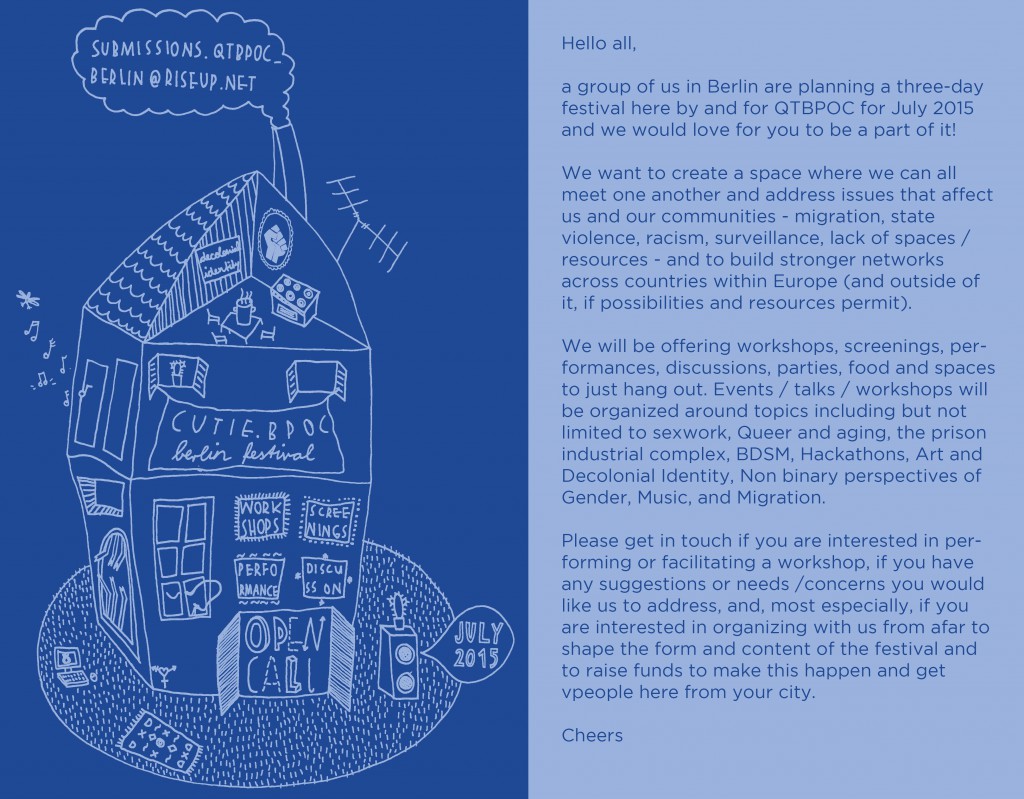 Hello all,
A group of us in Berlin are planning a three-day festival here by and for QTIBPOC (Queer_Trans*_Inter*_Black_and_People_of_Color) for July 2015 and we would love for you to be part of it!
We want to create a space where you can all meet one another and adress issues that affect us and our communities – migration, state violence, racism, surveillance, lack of spaces/resources – and to build stronger networks across countries within europe (and outside of it, possibilities and resources permit.)
We will be offering workshops, screenings, performances, discussions, parties, food and spaces to just hang out. Events/talks/workshops will be organized around topics including but not limited to sexwork, queer and aging, the prison industrial complex, bdsm, hackathons, art and decolonial identity, non binary perspective of gender, music and migration.
Please get in touch if you are interested in performing or facilitating a workshop, if you have any suggestions or needs/concerns you would like to adress and most especially if you are interested in organizing with us from afar to shape the form and content of the festival and to raise funds to make this happen and get people here from your city
cheers
you can send your proposals to:
submissions[at]cutiebpocfest.com